It's true, I've been a bad swapper. I am a month behind on my bee blocks! I apologized to my hostess, and am trying to get caught up. For some reason, in addition to not finding time, the block is stumping me. It's a bunch of HSTs, but I feel like I can't get them perfect. It is halfway sewn now, so hopefully this weekend I can work on it, depending on how I feel.
I just had gall bladder surgery this past Thursday. Thank you to my friends and family members who have been keeping me in your thoughts and prayers. My recovery, so far, is going well. The pain medication is definetly helping, and so is a lot of rest and sleep. Unfortunately, my sleeping schedule is off so I am now awake at 2:30am blogging this.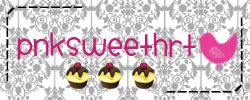 I now understand how easy it is to get behind on your swapping. One month behind and it seems to pile up, and the guilt piles up. Boy do I ever feel guilty! Has this happened to any of you, my dear readers? I hope to get caught up and not get behind again. What a terrible terrible feeling.